Café International (english)
Café International is a place for people who are new in town and those who have already been here for some time, for "old" locals and new residents as well as for immigrants from all
over the world – no matter what age, religion or gender.

What for?
to get to know each other
to get or give support or help
for a better understanding
Every Wednesday
Time: 3:00 pm – 5:00 pm
Location: Mehrgenerationenhaus, Kennelstr. 7, Kaiserslautern
Welcome!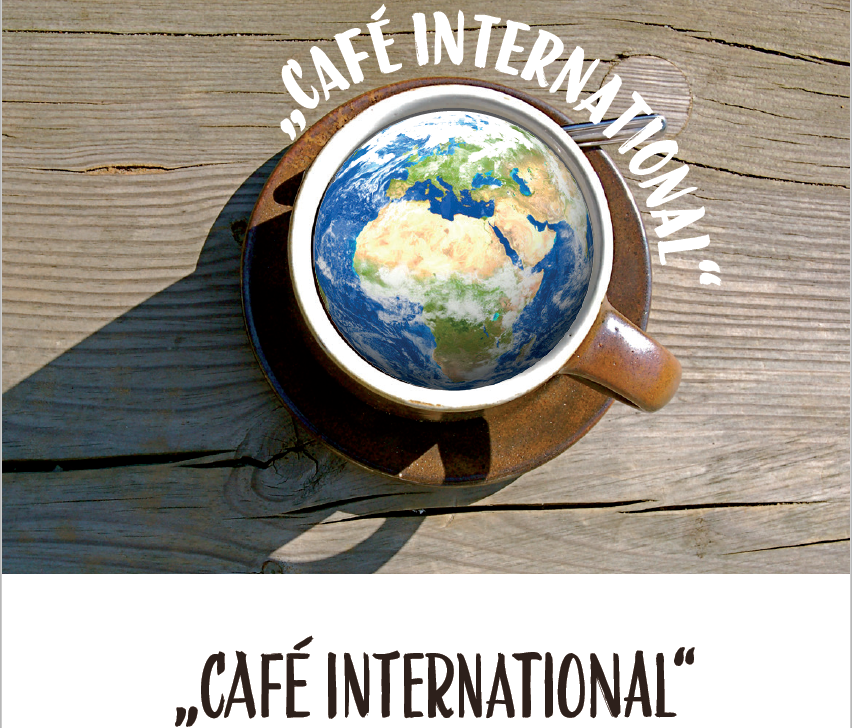 Contact: Ulrike Ebert-Wenski (social worker)
Caritas-Zentrum Kaiserslautern
phone 0631/36120-222
eMail

Download Flyer for Café International in English 2018
in Cooperation with the professional services Migration/Integration, Gemeindecaritas, Caritas-Zentrum Kaiserslautern, Engelsgasse1, 67657 Kaiserslautern